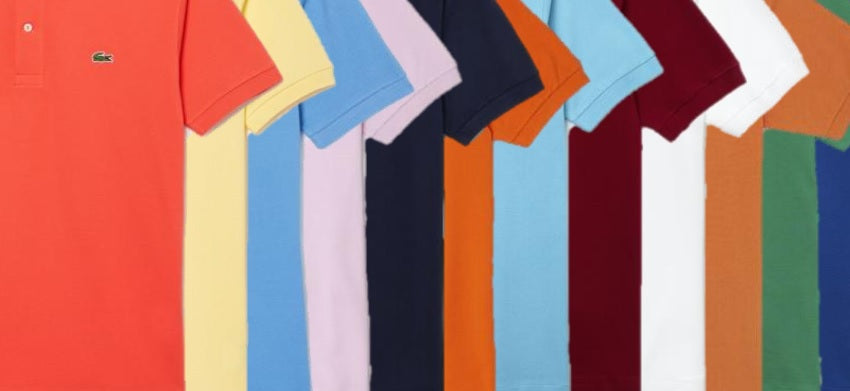 Lacoste Polos - now $99
All Lacoste Polos, now just $99!
Were $169, with sizes Small - 3XL available in 13 colours. Get em' will you can because at this price they'll disappear!
Show me Lacoste!
A little bit of history
It is more than 68 years since Ron Brown left a background of business in the fruit and grocery trade and joined Bill McKnight, a men's outfitter to form McKnight & Brown Ltd in 1955.
The name is unchanged, as is the core business of retail menswear.
McKnight & Brown was originally situated at 43 Dee Street. In 1988 the business moved to 53 Esk Street and 10 years later shifted to our current premises at 30 Esk Street.
The aim of the founders was to offer an extensive range of quality clothing backed up with dedicated personal service.
Despite the massive changes in both retail and the clothing industry over the decades, the joint accent on quality and service remains preserved to the present day.
McKnight & Brown understand the importance of individuality which is reflected in their carefully chosen collection of iconic New Zealand brands and superb international labels.
The skill, expertise and experience of Bernie, Roger Amelia, Logan, and Jude is the X-Factor that is McKnight & Brown's point of difference.
All the brands you love, under one roof.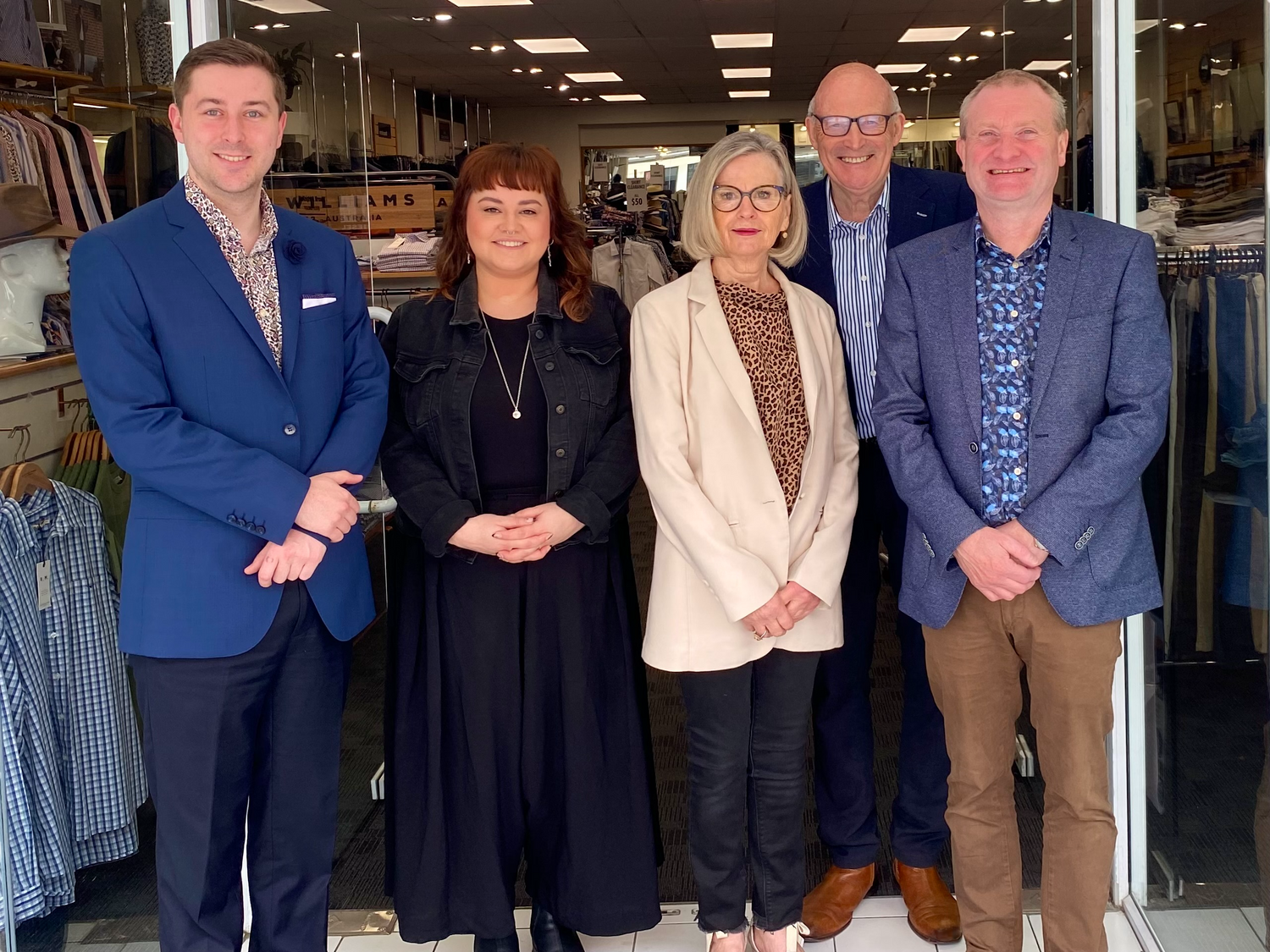 Bernie Brown runs the store with his dream team, including Roger Larsen who has been in the industry for more than 30 years, and Amelia Chilton who joined the team in 2019. Recent addition Logan McIntyre, formally from H & J Smiths, and Jude Lawson who has worked with us previously, complete the group and we are thrilled to have them.
We all share a mutual passion for fashion and customer service, so let us help you out with your styling needs.
Whether you have a special occasion or need a wardrobe update, we can't wait to be of assistance to you.
McKnight & Brown - A Snapshot
"The expertise and patience of the team, their experience and kindness. We both enjoyed the shopping experience! Thank you."

-Colleen Green

"Bernie and Noel have the most amazing ability to build a beautiful wardrobe and style a man to what is his perfect look... Geoff's clothing style began the day that Bernie and Marg opened their shop after hours... 2 hours later an initially resistant Geoff left the shop looking spectacularly gorgeous wearing trendy gear that took decades off his age and accentuated his handsomeness... thank you so much."

- Mary Castles

"Thanks, Bernie for excellent service and great deals!"

- Vinay Sood